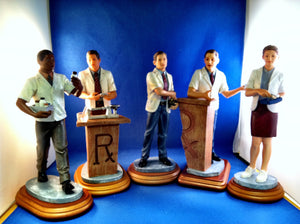 The Masters of Medicine
Filling prescriptions, offering advice and ensuring that treatments are safe and effective, the pharmacist is an integral part of a patient's recovery, offering an endless supply of helpful hints and good cheer. The Masters of Medicine series honors these professionals with beautifully handcrafted resin sculptures.
See Pictures for options.